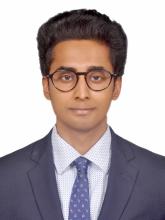 Batch: 2021-2023
MBA (T&HM)
"Education is the most powerful weapon which you can use to change the world." - Nelson Mandela
I am honored to share my experience with the esteemed institution, IIM Sirmaur, located near the picturesque Himalayan range. This institute has proven to be a beacon of hope for aspiring individuals who wish to make a positive impact on the world through education.
From the moment I stepped onto the campus, I was struck by the serene beauty of the surroundings. The lush greenery and the towering mountains provided the perfect backdrop for a learning environment that is both stimulating and peaceful.
There are over 25 clubs and committees to choose from, and I am glad to have been part of the placement committee, which helped me improve my soft skills in more ways than I could express.