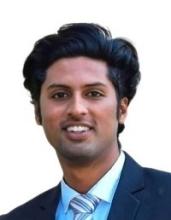 Batch: 2021-2023
MBA (T&HM)
Having graduated from the prestigious Tata Institute of Social Sciences and on track to chart my career in administration and governance, IIM Sirmaur was a choice catalyst to amplify and redefine the contours of my potential.
The scientifically structured programmes and the measured buoyancies they ensure to both freshers and experienced candidates make the ecosystem at IIM Sirmaur a quintessential soundboard for budding managers and administrators. Coming from a traditionally agrarian family and being a first-generation post-graduate, our institute of national importance never made me feel out-of-place, so much so that I topped the First year and secured the Merit Scholarship, further enabling me to explore my capabilities. During my time at the Himalayan IIM, I also served as a Placement Coordinator, forging relations with Corporate denominations and setting the benchmark that is IIM Sirmaur, in the industry.
I would recommend IIM Sirmaur wholeheartedly to all aspiring managers that feel the need to professionally decorate and accentuate their acumen. The mountains can never do you wrong!